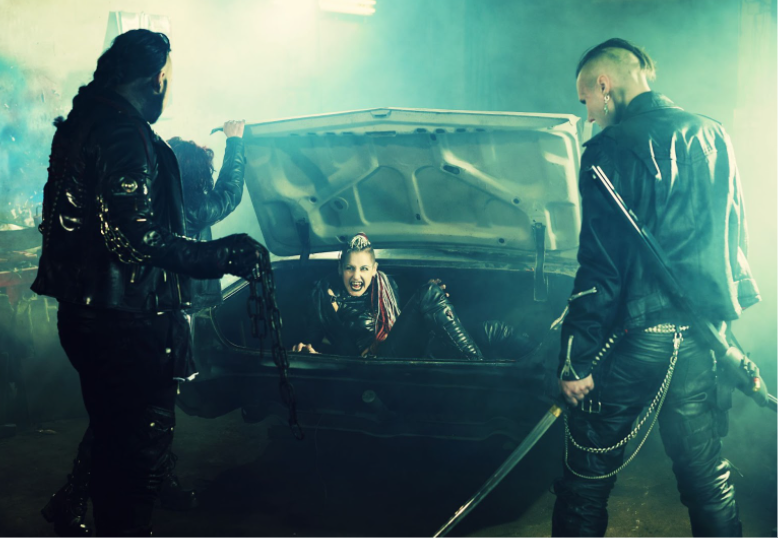 Art by: @sewingcidal

Last month we announced our next project: the War of Ages Book book! This diary will include a series of essays explaining the project and the associated crowdfunding campaign. With your support, we hope to make this one of the most incredible campaigns to date!
We will begin this diary by answering these commonly asked questions: Why V5? Why Nordic Larp? Why an explanation of online games?


Why V5?: With so many great things coming to the modern World of Darkness -- everything from comics, to boardgames, to television shows, to video games, to card games -- By Night Studios recognizes the importance of making the hobby accessible to all generations of gamers, new and old.
Why Nordic Larp?: There has long been a demand for a "MET Lite" system. Nordic Larp is a method to achieve that goal. For those who prefer TTRPG or Parlor Larp, the concepts and ideas of collaborative Nordic Larp are both valuable and will help elevate the roleplaying experience. While some of us may have heard of Nordic Larp or even played in one once, if you ask around your local gaming circle you will likely discover that most people are not familiar with the various Nordic LARP concepts and do not know how to design and execute a successful Nordic Larp. This book provides both the knowledge and the necessary tools for players and Storytellers alike.
Why talk about online games?: In the wake of the pandemic, alternative forms of online roleplaying have exploded. With many games now taking place through online mediums, it is an excellent time to shine a spotlight on the online style of game, as well as give this unique approach the attention it deserves.


We hope you enjoyed this first developer diary entry! Next week we will begin the first of a series of entries about what content will be in the War of Ages. We appreciate everyone's support, and look forward to talking with you more about this exciting new book.
-- By Night Studios
Recent Posts
Sensitivity and InclusionHello! My name is Sereia Spinner, and I am the sensitivity consultant for S …

Organization and VenuesOrganizing, designing, and executing blockbuster larps is no easy task, even …

Growing up in small town in the South, there wasn't a lot of room self-discovery and expression. It …