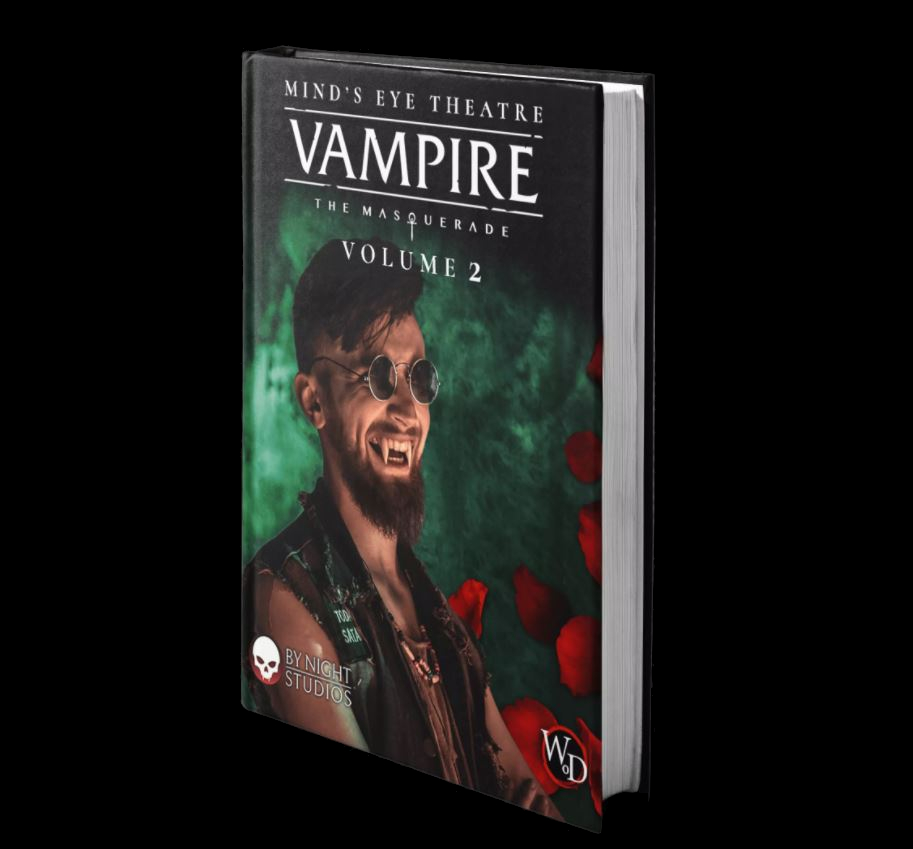 Delightful New Horrors Await with the All-New
Mind's Eye Theatre Vampire: The Masquerade, Volume 2


WESLEY CHAPEL, FL (January 4, 2021) –
By Night Studios has announced a Q2 release for its next book, Mind's Eye Theatre Vampire: The Masquerade, Volume 2. This book serves as a premier expansion, offering players and Storytellers a variety of additional character options and new materials under the Mind's Eye Theatre rules system.
Where previous expansion material focused on younger vampires like the Neonates and Ancillae, Volume 2 of Vampire: The Masquerade continues in that vein while expanding the Live Action Roleplaying system for Elder vampires. Elders now have a variety of new powers to choose from; powerful abilities usable only by those with especially potent blood. In addition, Luminary Elder Vampires — mysterious ancients whose lifespans measure in the centuries — gain access to Luminary Elder Disciplines. These terrifying new powers represent the ultimate mastery of vampire disciplines. However, a Luminary can only master one such power and, therefore, must choose carefully.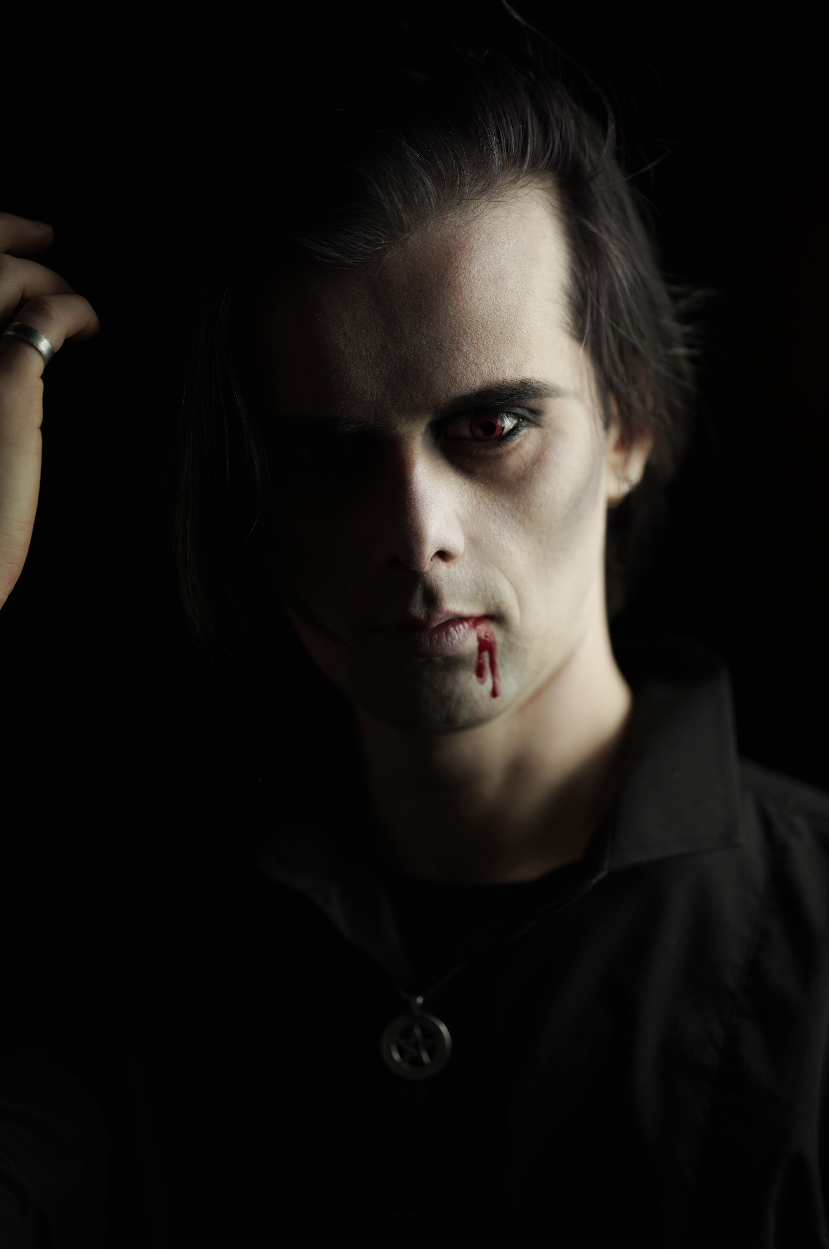 Fans of the Lasombra clan will see their patience rewarded with all-new rules for Abyss Mysticism. The Tremere, Giovanni, and other clans with access to blood magic are receiving additional paths of Thaumaturgy and Necromancy. The book also features additional rituals, with the Tremere, Assamite, Followers of Set, and the Tzimisce clans each gaining their own clan-specific rituals. These closely-guarded powers are exclusive to them, as each is based on their clan's unique approach to Thaumaturgy.

Even fans who do not portray a character with blood magic will have new material to explore. Volume 2 includes new bloodlines with brand new merits and disciplines. Each of the clans also gains its own set of clan flaws based on their unique themes. The book also offers other expanded systems and setting materials.


Mind's Eye Theatre Vampire: the Masquerade, Volume 2, is available for preorder at vampirelarp.com .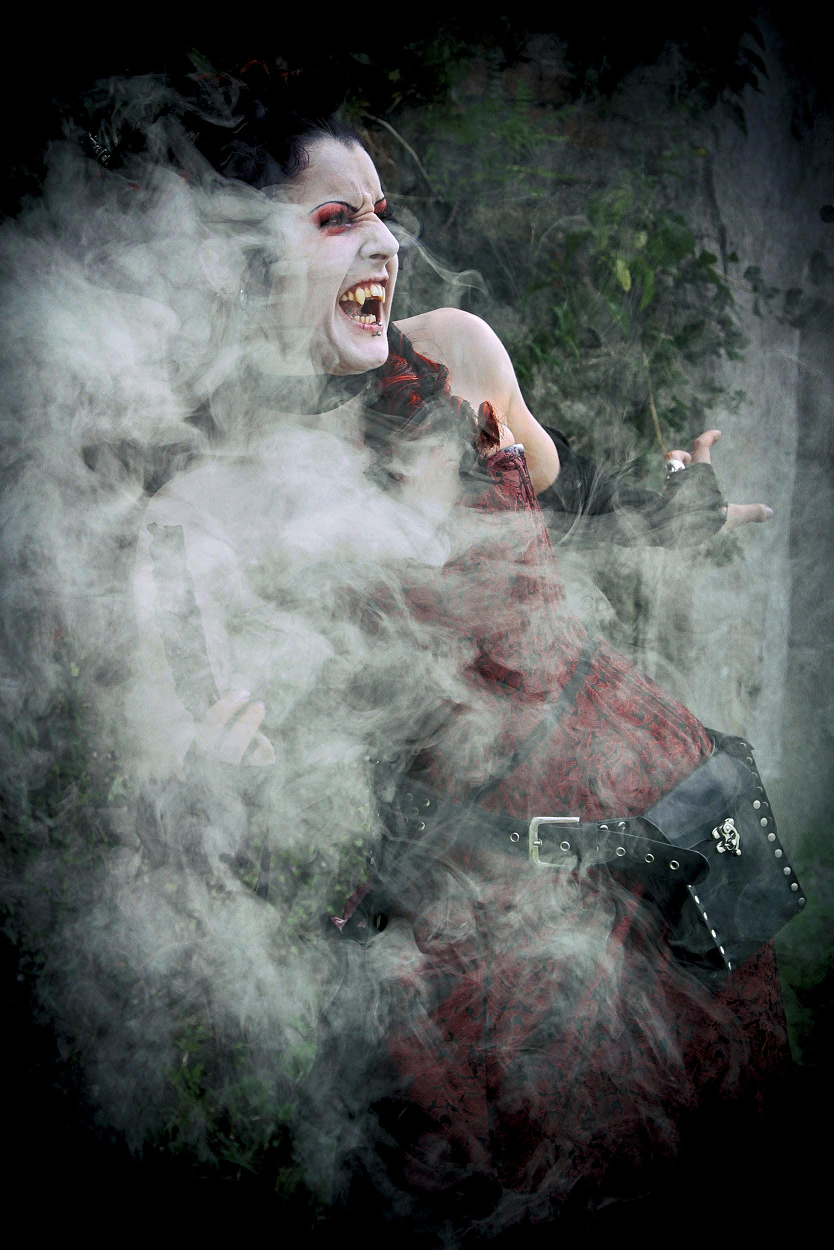 About By Night Studios, LLC.
By Night Studios LLC, (Wesley Chapel, FL) is a licensee of Paradox Interactive (Stockholm, Sweden) and the official licensed developer and publisher of the Mind's Eye Theatre system. Its products are featured in games run by numerous LARP organizations including The Modern Enigma Society, Underground Theater, and Canada at Midnight. By Night Studios' previous book releases include Mind's Eye Theatre Vampire: the Masquerade, and Mind's Eye Theatre Werewolf: the Apocalypse. The company also produces the Blood and Betrayal and Rage and Retribution live action roleplay events.
www.facebook.com/ByNightStudios
www.twitter.com/bynightstudios

For inquiries about By Night Studios, contact:
Ryan Aughtry
PresidentRyan@bynightstudios.com
World of Darkness
For inquiries about World of Darkness, contact:
worldofdarkness@triplepointpr.com
Recent Posts
Sensitivity and InclusionHello! My name is Sereia Spinner, and I am the sensitivity consultant for S …

Organization and VenuesOrganizing, designing, and executing blockbuster larps is no easy task, even …

Growing up in small town in the South, there wasn't a lot of room self-discovery and expression. It …